Stay on top of your studio's ongoing and future events and classes with our calendar, saving you precious time that could be spent on the mat.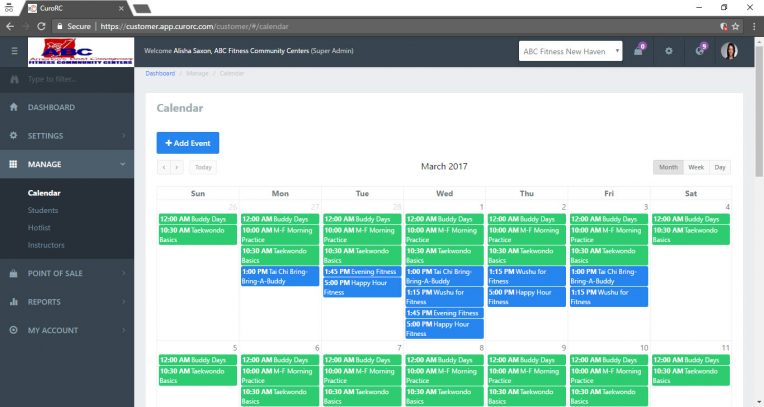 Save time and money running your martial arts studio with curoRC, making it easy to focus on what matters.
Take Control Of Your Calendar
Expect no stress, fuss or headaches when organizing new classes and events for your martial arts studio. Scheduling events and booking attendees can all be done from our Calendar hub, with seamless access related functions like managing services, staff and studios.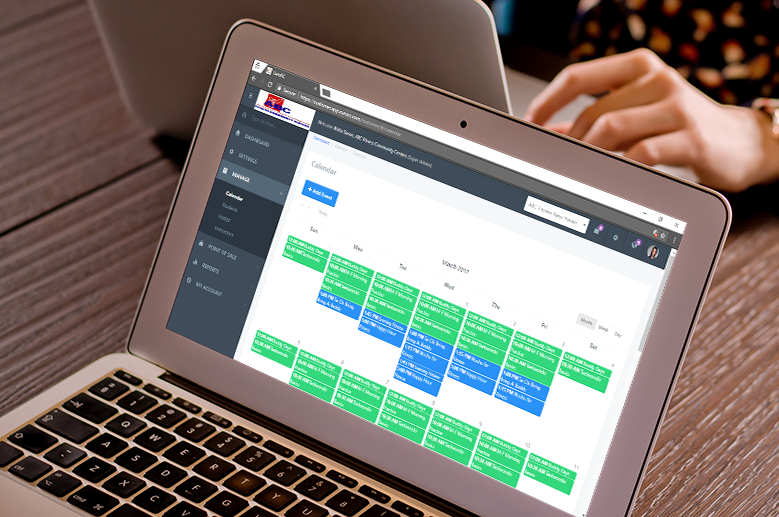 Event Tracking
Made Easy As 1-2-3
Martial arts studio owners who have tried alternative methods can attest to how much of a time sink tracking and organizing classes can be. With curoRC, knowing which students attend which class, when it's held, who the instructor is, and other important details is extremely easy.
Manage your martial arts studio anywhere, anytime. Get started in seconds!
100% RISK FREE, HASSLE-FREE.
No time limits. No restricted features.*
*Some restricted features for Customers using only Cash.