Most associations depend on the collection of timely membership fees, the ability to track payments, and follow through with the collection process. But it's easier said than done, right? Not anymore! curoRC for Associations is a powerful software system that will help you generate more membership revenue in no time!
MEMBERSHIP FEES…EASY AS 1, 2, 3
Are you worn out from calling your members to remind them to pay? Ready to give that stamping postage machine a rest? Now you can spend less time collecting and more time counting money! Use curoRC to:
Collect member fees on-time
Allow members to self-renew early
Allow members to pay all fees including past due
Remind members to renew via automated email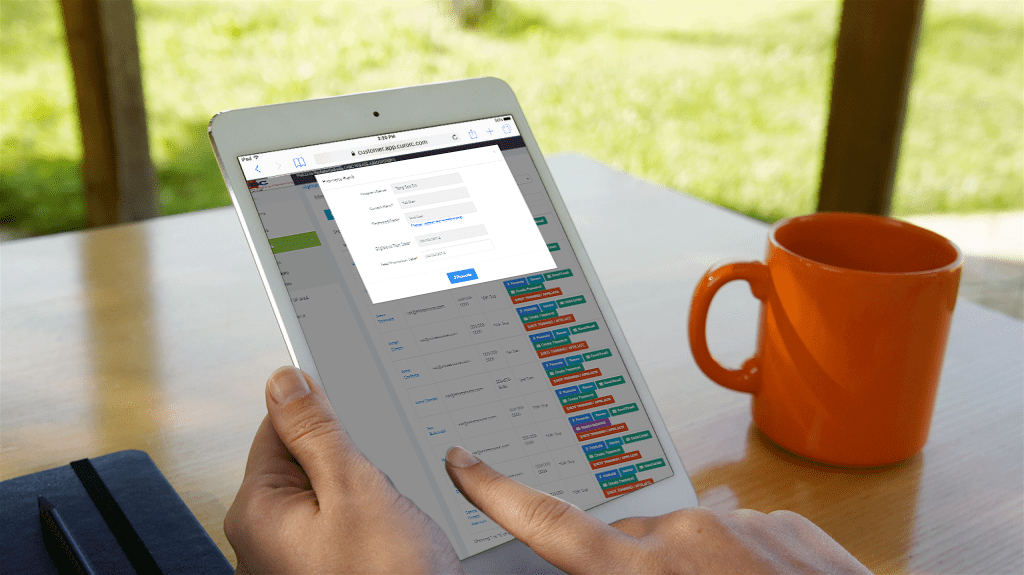 RECORD-KEEPING…MADE SIMPLE
Securely store all your association data from administrators and associated studios to members and affiliates. You can also simply manage your records with the ability to create, edit, and delete. curoRC will keep record of:
Profile Details
Association Details
Multinational Memberships… and More
MEMBERSHIP MANAGEMENT… FLEXIBILITY AT IT'S BEST
Manage your members' experience from one central location with a self-service member portal. Empower your members to own their experience!
Allow new members to seamlessly self-register online
Allow current members to update their profile, self-renew, and purchase official association products or event tickets
Grant studio owners and instructors portal management rights
Manage organizational layers including national, regions, zones, districts, and chapters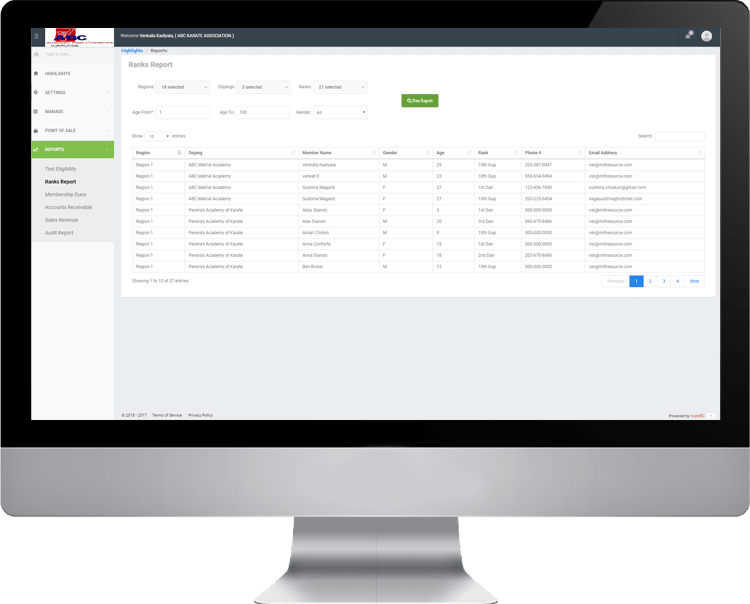 POWERFUL REPORTS…BOOM!
Get a bird's eye view and detailed reports right from your fingertips. You can customize the depth of your reports to get a customized view of information.
Auditing Reports
Testing & Ranking Reports
Accounting Reports
GROUP EMAILS & MARKETING…LIGHTS, CAMERA, ACTION
Digitally communicate with all your members and affiliates. Need to notify studio owners  or a specific rank of students? Sending group emails to a select group of members is a breeze.
Design and create a variety of emails using our built-in custom templates editor
Edit automated recurring emails such as renewal notices & payment reminders
Track the delivery of email campaigns with automatic reports of soft and hard bounced email addresses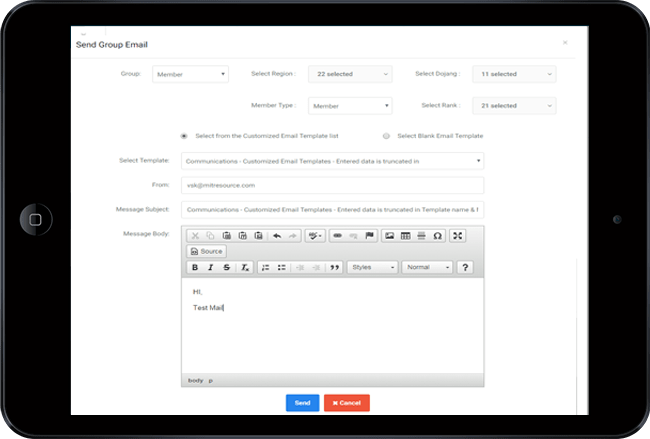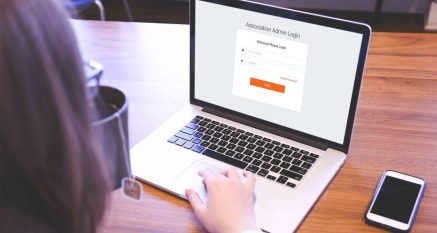 INTEGRATION…TO BE OR NOT TO BE?
Whether you need a database that can function as a standalone membership website or software to integrate with your existing website, we got you covered! And if you're ready for a new association website, consider it done! We'll make sure all your needs are met:
Custom-designed landing page & portal login
Software integration with existing website
Custom-built website
CUSTOMER SUPPORT…NO SWEAT!
We deliver comprehensive customer support with exceptional customer service to all of our customers from the moment you sign-up. It's true, we'll be with you ever step of the way!
During setup, we provide:
A Dedicated ITM (Implementation Team Member)
An expedited, first-priority date your system-goes-LIVE
Answers to any questions you may have along the way
After setup, we provide:
Proactive Training
Ongoing Troubleshooting Support
Database Optimization
Professional Services